Event Graphic Rolls Royce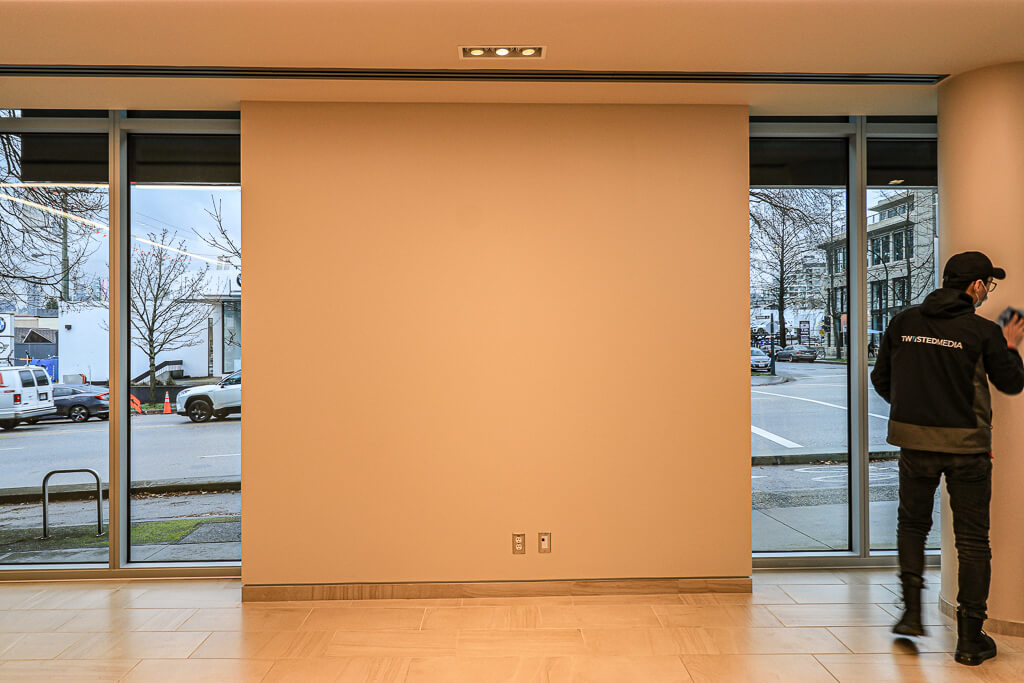 Rolls Royce Vancouver contacted Twiisted Media to create a temporary makeover in their flagship store on Burrard for their VIP event to launch the new Rolls Royce Ghost unveiling with the Black Badge moniker. For the revamped backdrop, we created this using vinyl by wrapping the 4 surrounding pillars, walls and floor. Since the event was to showcase their branding, guests would be up close and personal with their vehicles. To prevent any accidents, we put an anti slip laminate on the floor vinyl.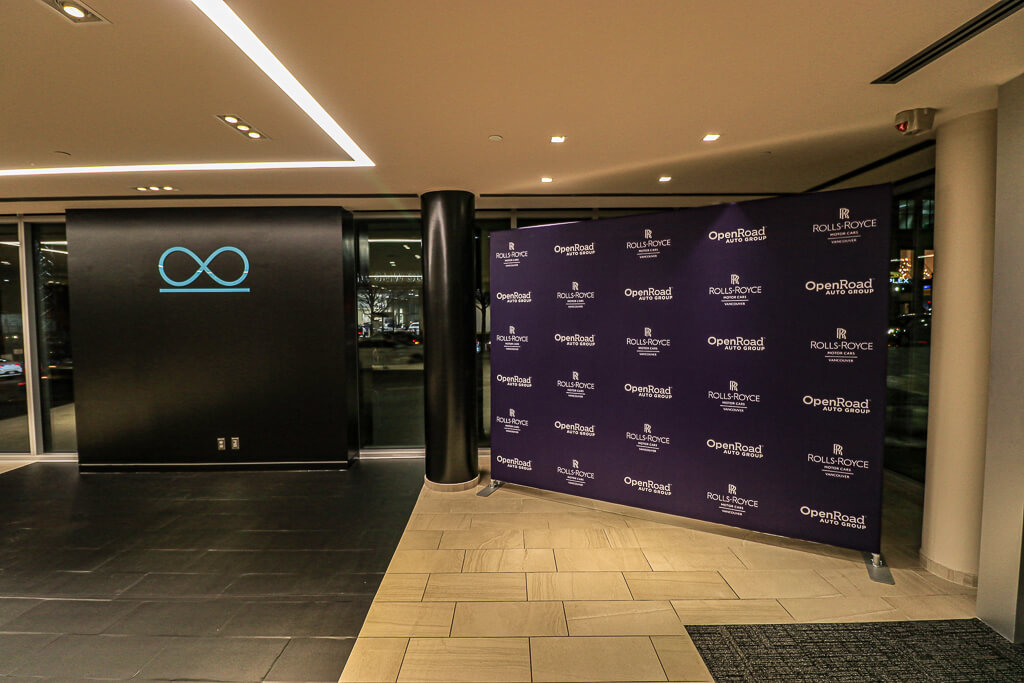 The Royce Royce Black Badge is an option from the factory that gives the vehicle more power, luxurious comforts, improved handling and a blackened theme all throughout the vehicle. Accounting now for nearly 27% of all sales of Rolls Royce vehicles, this package from the factory really adds more personality and individuality.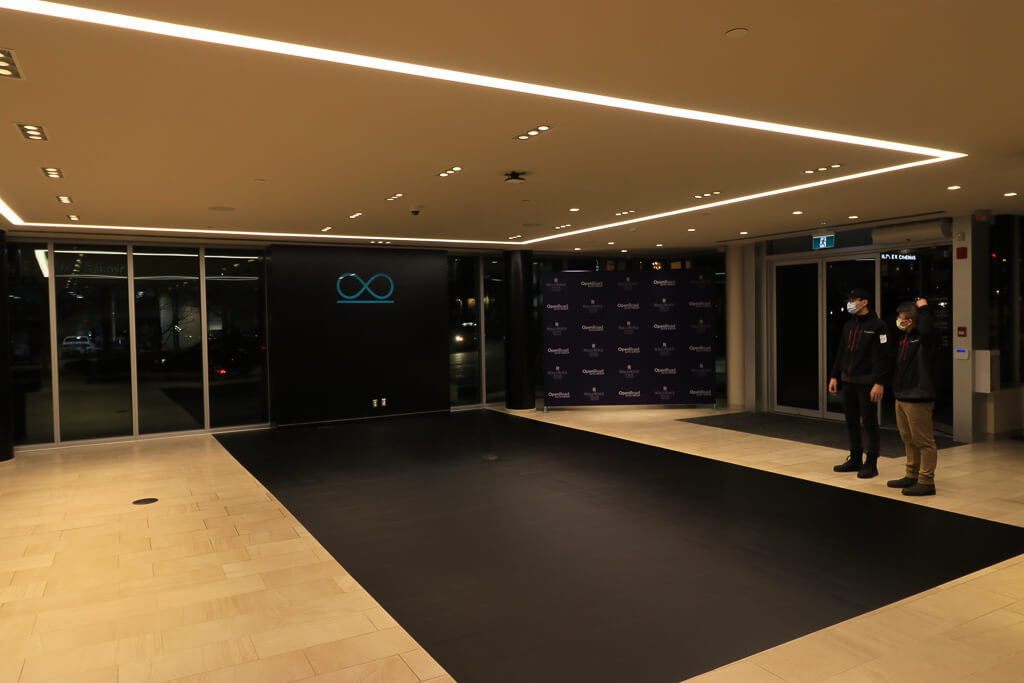 Floor Wrap
The floor wrap was protected with an anti slip vinyl to prevent any accidents from happening. This large size was created using multiple vinyl pieces joined together. Everything was prepped at our shop in Richmond prior to make the  ease of installation and downtime while applying everything on site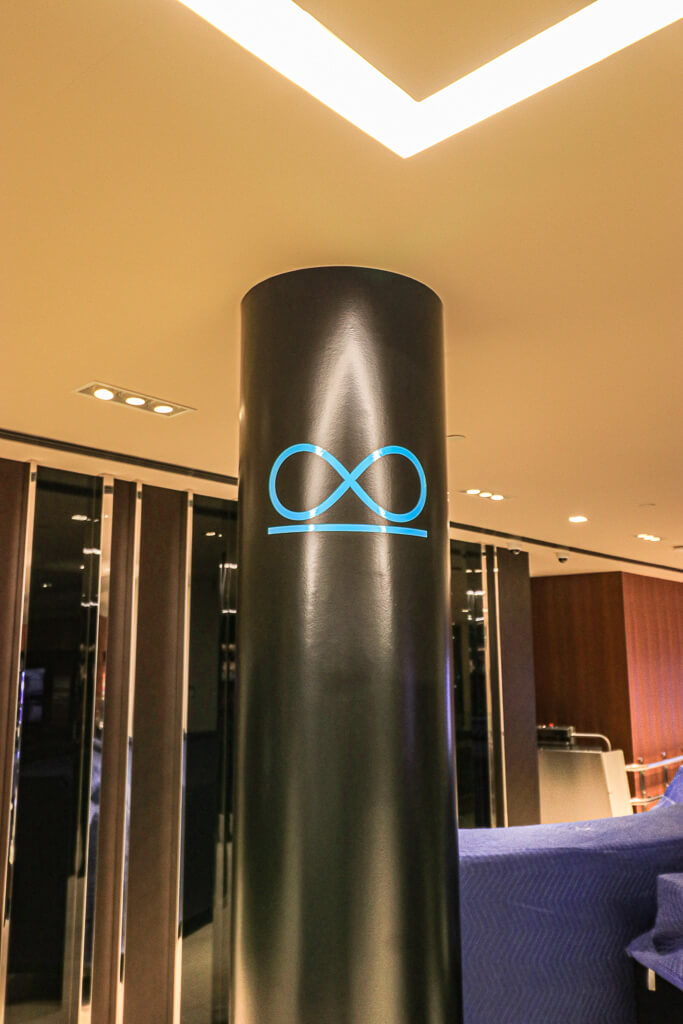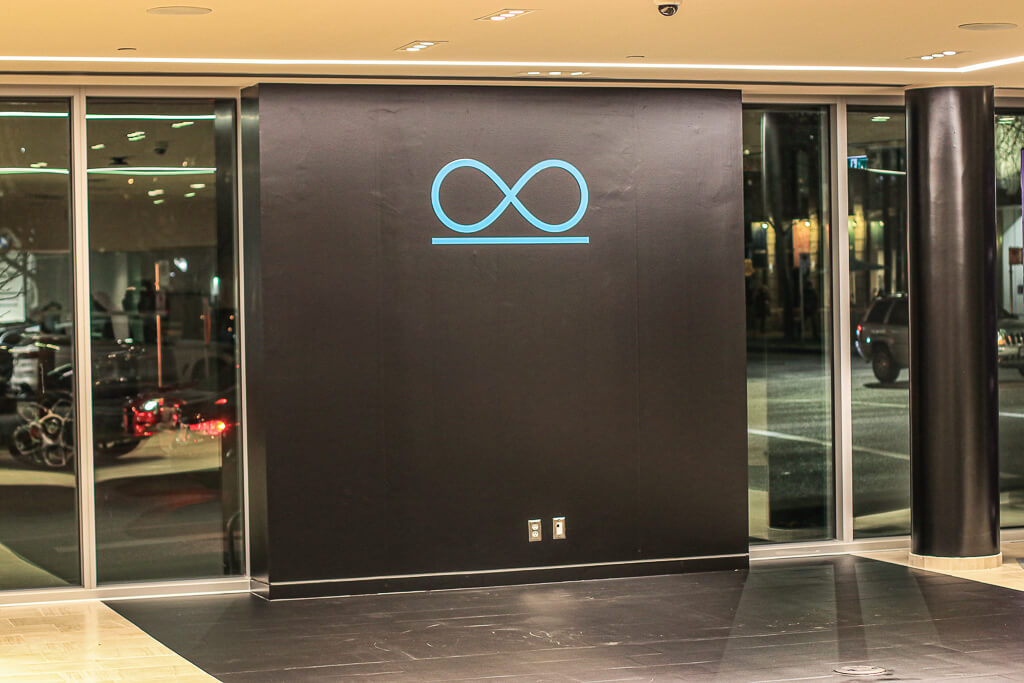 Wall/Pillar Wrap
We used temporary satin black vinyl from 3M to accent the pillars and walls to fully embrace the theme of the Black Badge event. We also added a cut decal vinyl of the logo on the pillars using a pop of color.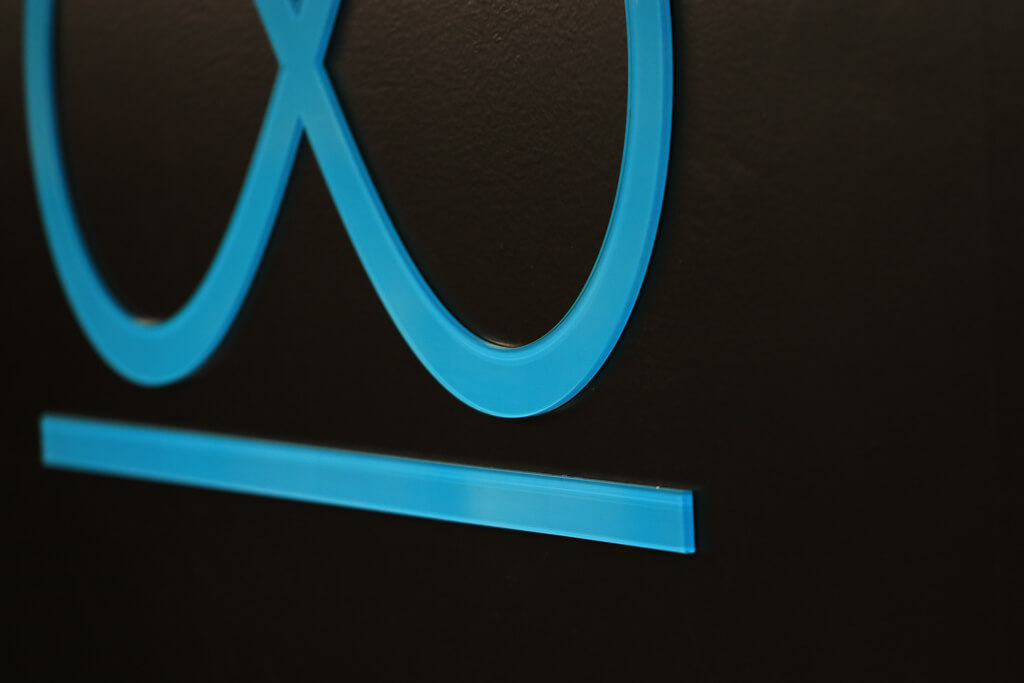 Custom acrylic logo
The Rolls Royce Black Badge logo was created with thick acrylic and precisely cut using our in-house laser cutter.  We then custom printed the turquoise color on vinyl to be placed behind the acrylic itself to give a 3D effect when viewed from the front since the acrylic surface would be crystal clear.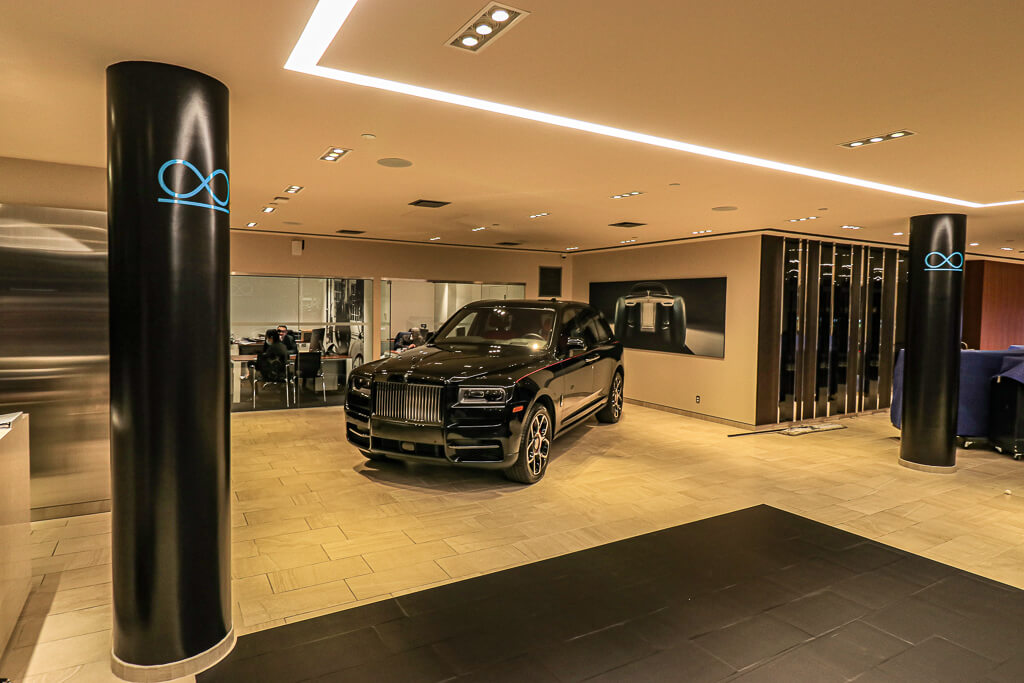 We are here to help you Plus, you can find most answers to your questions right on FAQ page.
2895 Simpson Rd,
Richmond, BC V6X 2R2
info@twiistedmedia.com